Hello Everyone!
I don't know about you but for me holidays are a fun time to experiment with makeup and colors that you would not usually wear on a day to day basis. July 4th is no different! Red, White and Blue are fun vibrant colors that, when done right, can look great on everyone!!
I did some research and I found some great makeup products that could be really fun!!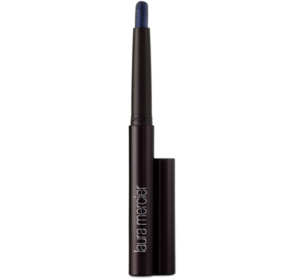 Laura Mercier is one of my favorite brands! They are really well known for their face products but I love their eye products as well! This picture to the left is called "
Caviar Stick Eye Color
" and this shade is "Saphire". This is a cream eye shadow in stick form. It is really easy to apply and stays on a long time! I think this color would be really pretty smudged on the lid with a beige/tan color for the brow bone. This color paired with a brown toned blush and a neutral lip color would be really pretty!!! This is a totally wearable blue and would look great with your July 4th attire!!
Price: $24.00 ($14.40 with pro discount)
Who doesn't like Urban Decay eyeshadow? I mean they are pigmented, easy to apply, and stay on for hours and hours. This eye shadow in the shade "
Evidence
" is the perfect color to work into your outfit tomorrow! It has a nice satin finish with out any major shimmer. Another fun way to wear this color is to line your bottom lash line with this shadow just to add a pop of color to any eye look :) Again with any blue eye shadow stay natural with the rest of your look!
Price: $18.00 ( $10.80 with pro discount)
Remember my last post when I discussed the Pro Longwear Lip Pencil.. Well that pencil comes in this beautiful red shade called "
Kiss Me Quick
". This pencil is not just a July 4th must have it is a makeup kit must have. These pencils last all day long! I can not speak highly enough of this product! A red lip looks great with a natural eye and cheeks. Unless of course you want to take it a step further and add a nice black winged liner with some lashes! This is a classic look and would look great with your red bandana and denim shorts ;)
Price: $19.50 ( $11.70 with pro discount)
Not near a MAC or Sephora? No problem! Just head out to your local drugstore (CVS, Walgreens, Rite Aid) and pick up the Kate Moss Lasting Finish Lipstick in shade #1. It is a beautiful long lasting red lipstick that you can enjoy for lots of events or even just to spice up your make up looks during the work week! I always suggest to line your lips before applying a red lipstick! Add a gold or deep red gloss over this to give it a nice shine!
Price: $5.00 ( cant beat it!)
Are you feeling extra daring this July 4th?? Try this beautiful NARS blush in "
Exhibit A
". NARS blushes are very pigmented so be extra careful when applying this amazing red blush. But when done right this would be incredible. I picture this blush with a beige and gold eye look and a tan lipstick. Add a gold highlight right above this on the cheek bone and you are ready to go!! For some reason I also picture a "top knot" bun with this blush. It would also be adorable with a white over sized t-shirt and jean shirts! SO CUTE :)
Price: $29.00 ( $17.40 with pro discount)
Alright well I hope you all have a safe and happy 4th of July!! If you decide to try something new for your makeup tomorrow make sure and tweet me a picture or tag me on instagram!!
Twitter: HopefergusonMUA
Instagram: HOPEFERGUSON
I did a bridal makeup trial today for a girl I went to high school with ( Victoria if you are reading this HEY!!) It is amazing how fast time goes by!! I felt like high school was just yesterday.
I am sad that it is supposed to rain here tomorrow.. Won't stop me from rockin my red lipstick!
I am excited to go to the beach on Saturday!
I hope this was helpful :)